Give Us A Call
1-203-469-2683
Send Us A Text (203)-506-2330
Send a SMS
Schedule A Free Estimate Online
If You Do Not Want To Use
Our Online Estimate Scheduling Above
Then You Can Click Link Below.
Get A Free Estimate NOW!
Click Here To Go To
The Estimate Request Form Below


Pomp Clean Maintenance Program.
Pomp Clean Membership Maintenance Program – A regular maintenance Membership cleaning Program/Service
that eliminates the need to ever worry about your homes exterior maintenance.
Your selected maintenance program covers but is not limited to
gutter cleaning, pressure washing, window washing, roof washing, dryer vent cleaning and much more.
Pomp Clean Maintenance Program Keeps your property looking it's finest year round.


As an EXCLUSIVE MEMBER, each service is pre-scheduled throughout the year to ensure that you always receive priority scheduling
and that no service is ever overlooked.
Our Pomp Clean Maintenance Program can be customized to your needs with additional add-on services
and is automatically billed in easy monthly payments.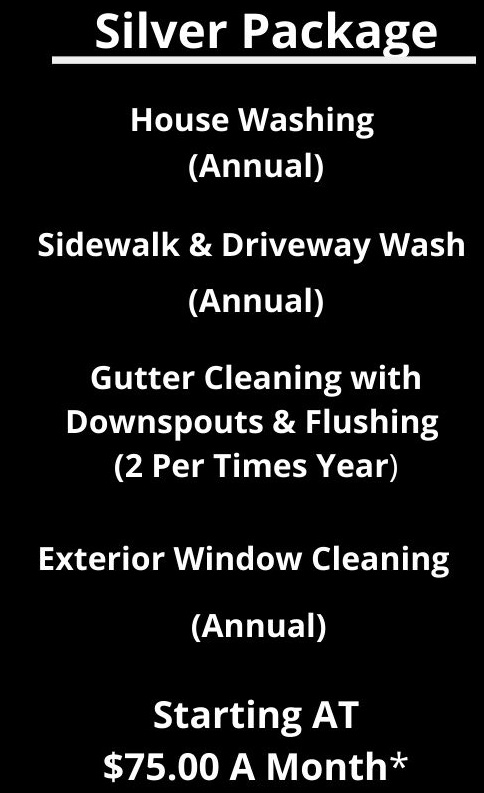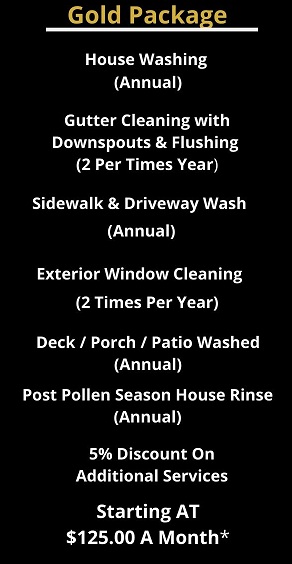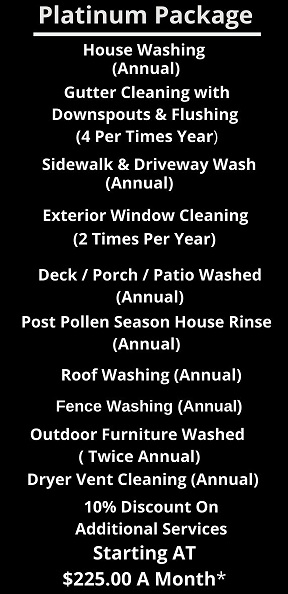 Additional Power Washing / Cleaning Services
That Can be added to any maintenance package:

* Pool area
* Sidewalks
* Retaining wall
* Pergola
* Steps
* Patio, deck, porch, etc.
* Sheds
* Fire pits
* Misc. decorative items (statues, water fountains, etc.)
* Gutter oxidization treatment
* Outdoor furniture
* Patio furniture covering/uncovering * Playground equipment
* Deck staining
* Dryer Vent Cleaning
* Change Batteries Smoke & C/O Detectors
* Window Screen Repair
* Window Screen Cleaning
* Interior Window Cleaning
* Recycle Bin & Trash Bin Cleaning
* Mulch Installation
* Spring & Fall Clean up's * And more